Hello!
I made a Sudoku board engine for ZZT, based on inspiration from Lancer-X and Dr_Dos. Then, I built a small game around it. The end result is my new ZZT game - "Enjoy! Sudoku".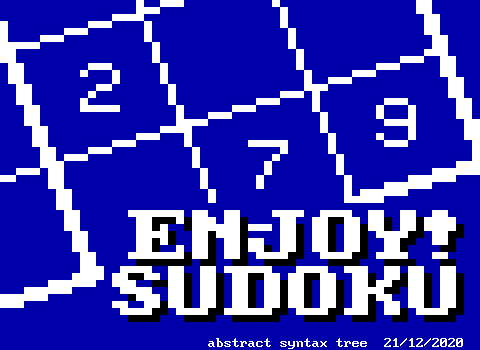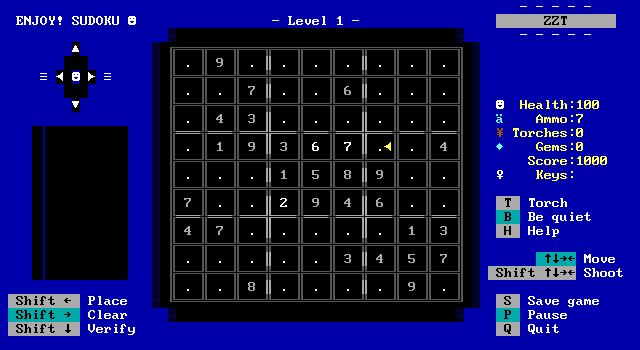 Feel free to download it on
the Museum of ZZT
. Compatible with ZZT 3.2 and, hopefully, source-compatible forks.